My Book List 2018
My Book List 2018
Books I've Read
 The Bible
 Food Anatomy: The Curious Parts and Pieces of Our Edible World by Julia Rothman
The Big Book of Kombucha by Hannah Crum and Alex LaGory
 100% Real: 100 Insanely Good Recipes for Clean Food Made Fresh
 The Big Awesome Book of Hand & Chalk Lettering by Dina Rodriguez
 City Farmhouse Style: Designs for a Modern Country Life by Kim Leggett
 1000 Tangles, Patterns Doodled Designs produced by Walter Foster Publishing with Various Artists
 Pencil Art Workshop by Matt Rota
 Audible Books I've Listened To
The Life-Changing Magic of Tidying Up by Marie Kondo
 The Transfer by Veronica Roth
 Four The Initiate by Veronica Roth
 Four The Son by Veronica Roth
 Four the Traitor by Veronica Roth
 The 5 Love Languages by Gary Chapman
 Legend by Marie Lu
 Champion by Marie Lu
 Prodigy by Marie Lu
 The 5 Love Languages of Teenagers by Gary Chapman
A lot of the books on the list below, I've read or listened to before, but I'd like to listen to again.  Several of these I'm going to be listening to with my children.  A bunch of these I've already started reading, but I take breaks and come back to, depending on what I'm in the mood for.
Books I Want To Read/Listen To
The Bible
Rich Dad, Poor Dad by Robert T Kiyosaki
Heroes, Gods and Monsters of the Greek Myths by Bernard Evslin
 Biology and Human Behavior: The Neurological Origins of Individuality by Professor Robert Sapolsky
 Mindset: The New Psychology of Success
 Sherlock Holmes by Arthur Conan Doyle
 How to Win Friends and Influence People by Dale Carnegie
 Dr. Andrew Weil's Guide to Optimum Health by Dr. Andrew Weil
 Understanding Genetics: DNA, Genes, and Their Real-World Application by Professor David Sadava
 The 5 Love Languages of Children by Gary Chapman and Ross Campbell
 The 4 Hour Workweek by Timothy Ferris
Little House in the Big Woods by Laura Ingalls Wilder
 Farmer Boy by Laura Ingalls Wilder
 Little House on the Prairie by Laura Ingalls Wilder
 On the Banks of Plum Creek by Laura Ingalls Wilder
 By the Shores of Silver Lake by Laura Ingalls Wilder
 The Long Winter by Laura Ingalls Wilder
 Little Town on the Prairie by Laura Ingalls Wilder
 These Happy Golden Years by Laura Ingalls Wilder
 The First Four Years by Laura Ingalls Wilder
 Caroline: Little House Revisited by Sarah Miller
 Rebecca of Sunnybrook Farm by Kate Douglas Wiggin
 Anne of Green Gables by L. M. Montgomery
 Anne of Avonlea by L. M. Montgomery
 Anne of the Island by L. M. Montgomery
 Anne of Windy Poplars by L. M. Montgomery
 Anne's House of Dreams by L. M. Montgomery
 Anne of Ingleside  by L. M. Montgomery
 Rainbow Valley  by L. M. Montgomery
 Emily Climbs by L. M. Montgomery
 Jo's Boys by Louisa May Alcott
 Classics of American Literature  narrated by Professor Arnold Weinstein
 The History of World Literature narrated by Professor Grant L. Voth
 The Science of Natural Healing by Professor Mimi Guarneri
 Medical School for Everyone: Pediatric Grand Rounds by Professor Roy Benaroch
 Ella Enchanted by Gail Carson Levine
 Understanding Japan: A Cultural History by Professor Mark J. Ravina
 Beauty and the Beast narrated by Jenna Augen
 Beauty and the Beast: Lost in a Book by Jennifer Donnelly
 The Giver by Lois Lowry
 Gathering Blue by Lois Lowry
 Messenger by Lois Lowry
 Son by Lois Lowry
Have you read any of these books?  Please tell me what's on your book list this year!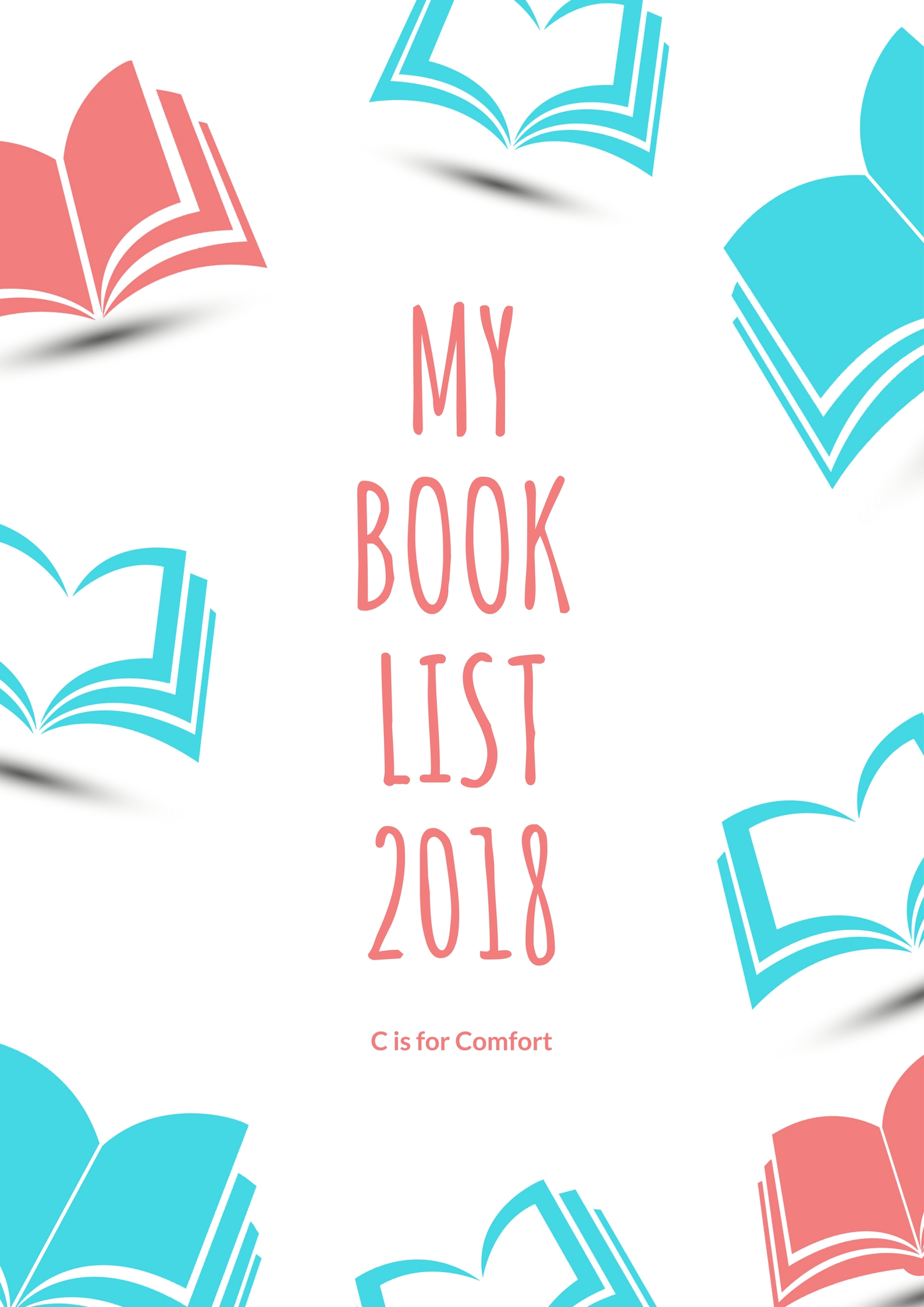 I've decided to include a short, and by short, I mean tiny, review of the books that I've read.
The Bible: Honestly, I haven't read the entire thing yet, but I've listened to several entire books within it.  Since there are 66 books in the bible, I thought it might be easier to add simply, "The Bible" rather than each specific book.   I love the Bible, it's my guide to life.  I could read it every day and never get sick of it.  It's full of wisdom, poetry, history, adventure, romance, drama, and so much more.
The Life-Changing Magic of Tidying Up by Marie Kondo: This book changed the way I think of the objects within my home.  I've been using her methods to minimize my personal belongings by keeping only what I love.  If you're a pack rat, or hoarder, then I really recommend this book.
Food Anatomy: The Curious Parts and Pieces of Our Edible World by Julia Rothman: This book is kind of something you'd want to leave on a coffee table.  Every page is full of fun illustrations and descriptions of food and it's history.
 100% Real: 100 Insanely Good Recipes for Clean Food Made Fresh: To be honest, I looked at every page and drooled over many of the recipes.   Then I didn't make a single one.  I love cookbooks, but usually, I look online for recipes.  I'll probably continue to check out every inspiring cookbook that crosses my path though.
The Big Awesome Book of Hand & Chalk Lettering by Dina Rodriguez: This book was a lot of fun!  Both Cupcake and I practiced a lot of the variations in lettering.  I might check this one out again sin the future if I want to work on another chalkboard.
City Farmhouse Style: Designs for a Modern Country Life by Kim Leggett: This book was full of beautiful, inspiring images of home decor.  I love browsing these types of books for remodeling our humble abode.
1000 Tangles, Patterns Doodled Designs produced by Walter Foster Publishing with Various Artists: This book was pretty cool.  It's full of different ways to doodle.  I would have loved this one when I was in high school.  I really enjoyed looking through it, but I came to realize that I'm past doodling on paper.  I don't have hours of boredom stuck in classrooms anymore.  My kids all enjoyed looking through the designs though, hopefully it will inspire them for their future doodling.
 Pencil Art Workshop by Matt Rota: I used to love sketching.  This book was full of inspiring pencil art and directions.  I didn't attempt to sketch anything, but It brought me fondly back in time.  Maybe I'll get back to it one day when I have a little more time on my hands.
The Transfer by Veronica Roth: I had read the divergent series back when it first came out.  I enjoyed the movies, even though they varied from the books in a few big ways.  I happened to come across these companion books, from Four's perspective.  I love when a good book series relates the story from another side.
 Four The Initiate by Veronica Roth: "    "
 Four The Son by Veronica Roth: "    "
 Four the Traitor by Veronica Roth: "    "
 The 5 Love Languages by Gary Chapman: I feel like this book should be a requirement for every high school student.  Gary Chapman made a lot of puzzle pieces about love click into place.  It helped me realize whats important to me to feel loved and also help me realize how I can better love others.  This kind of information is useful for every type of relationship, not just the romantic kinds.  I immediately took the love quiz and found out my love language and then talked to my family about what theirs were.  I'll definitely read this book again and again over the years to refresh my memory.
 Legend by Marie Lu
 Champion by Marie Lu
 Prodigy by Marie Lu: This is the second time I've read this series.  Actually, the first time I read it, this time I listened to it.  If you like futuristic adventure stories, this is a great series to add to your list.