We started working on our new home right away, in the dead of winter, still with no heat. Our home had been winterized. The heating system uses radiators and had been completely drained. So until things thawed, we didn't want to risk filling the system with water and springing a leak. We put 2 space heaters in an upstairs bedroom for the children while we worked. Whenever we got too cold, we would also go in there to thaw.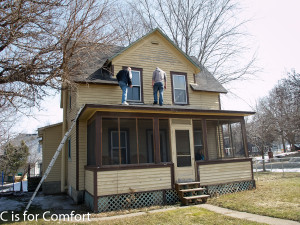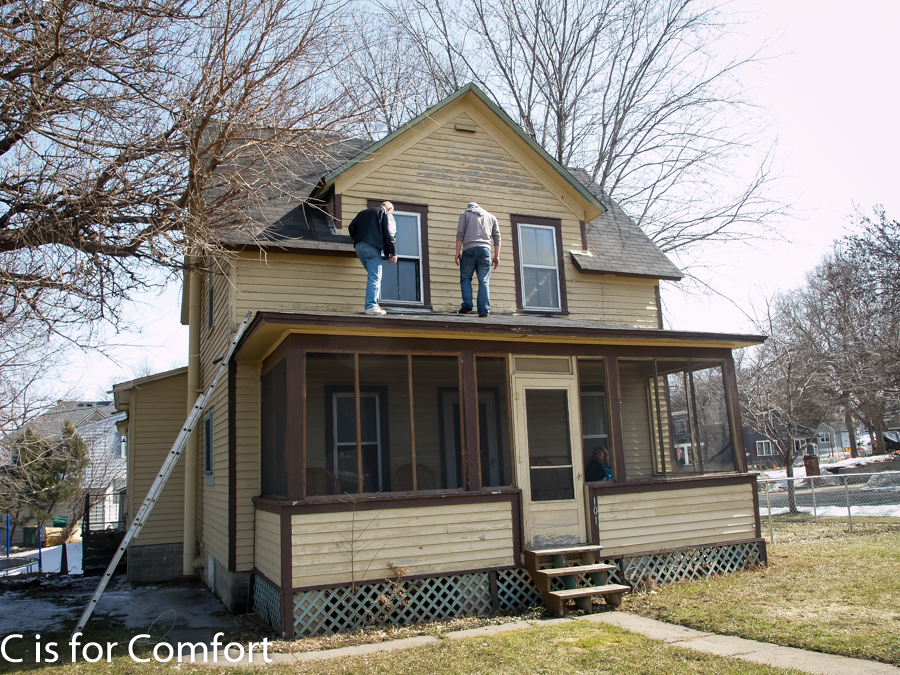 As the weather started to warm up, we were thrilled to get outside and work on the exterior. The yard was filled with debris. We were very fortunate that my parents were able to come help out often.
Unfortunately, it was still too cold to run water in the bathrooms. We all had to take bathroom breaks at Walgreen's up the road. Sometimes we used bathroom breaks as as excuse to explore town. We found a dairy co-op up the road that sells chocolate shakes for $1.00! As fun as exploring was, we all looked forward to our friend Marco from AmarcoPlumbing.com helping us sort this and the day we could enjoy the convenience of indoor plumbing again.