52 Project, Week 4: Socks
This week was a bit more challenging than my other ones.  Last week, Mr. Awesome had some stomach problems due to allergies.  My poor little buddy was not able to make it to the bathroom fast enough, resulting in a lot of laundry and towels that needed washing.  I picked up some probiotics from our local health food store and he is doing much better, thankfully.
In addition, photographing socks was a lot harder than I thought it would be!  I had a hard time choosing exactly which socks I would wear.  I love socks!  I have so many favorites.  I have them in all sorts of colors and styles.  I ended up trying on 7 different pairs!
My original idea was to photograph my feet on my bed with the TV fireplace screensaver in the background.  Oh, how I wish I had a real fireplace!  This plan did not work as I had hoped.  My feet were too low.  I raised up the end up my bed, and thankfully that worked great!  However, the screen of the TV does not photograph well.
Scrapping that, I decided to shoot from above, but I was not able to look through my viewfinder and I was guessing at where my feet would be.  Princess was jumping around me, gleefully and kept messing up the comforter.  She kept jumping on me for hugs too.  I can't resist a good cuddle, so it took a bit longer than I had intended.
Thankfully, the sun was shining and our bedroom was full of bright, natural light.  I'm wearing my favorite socks here.  They're cream with tiny, multi-color specks that remind me of sprinkles.  I've got my favorite bedspread and my favorite tea, roasted dandelion root.
I hope that wherever you are, the sun is shining and you have a nice warm pair of socks on your feet if it's cold out.  Do you have a favorite pair of socks?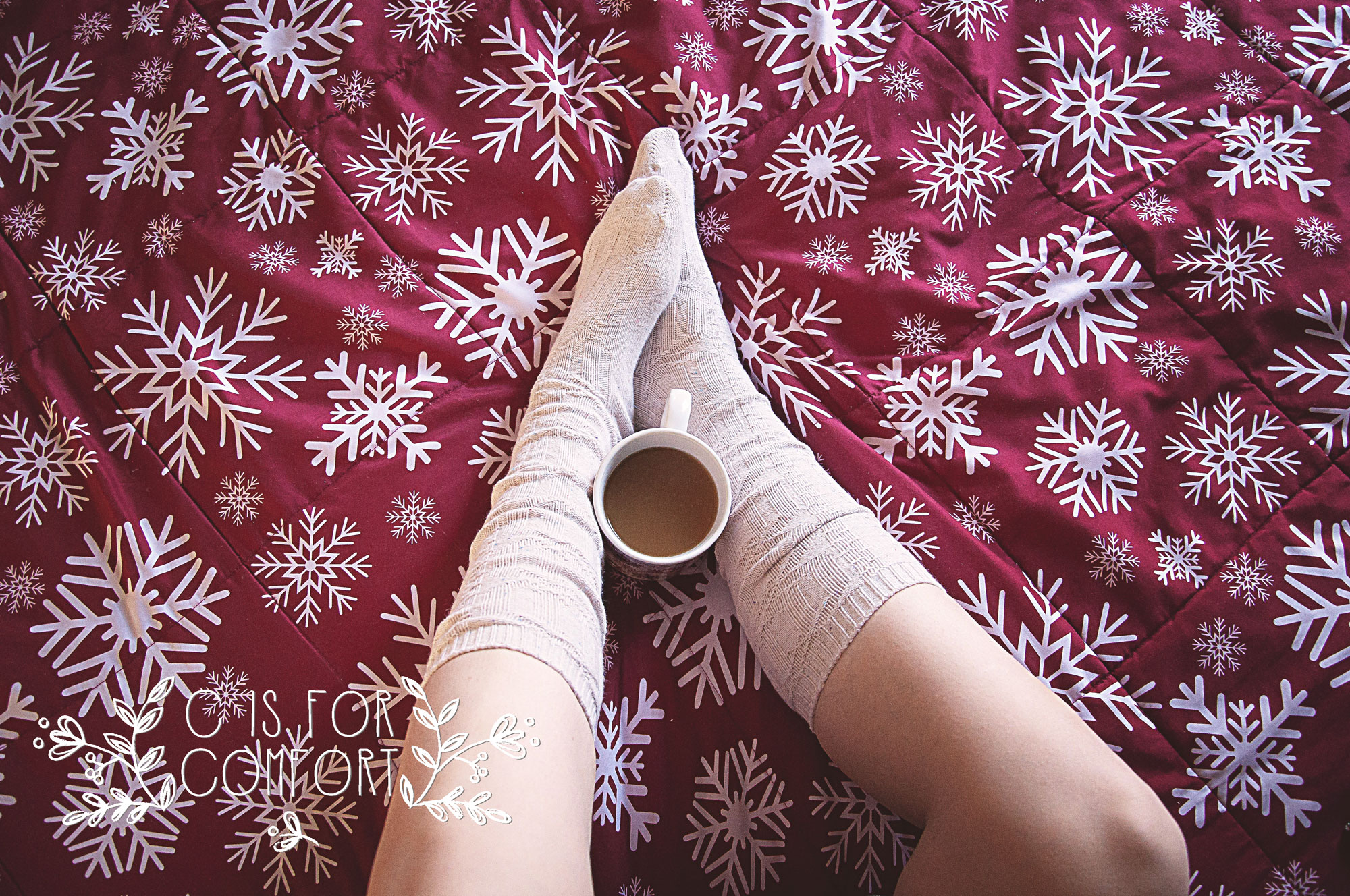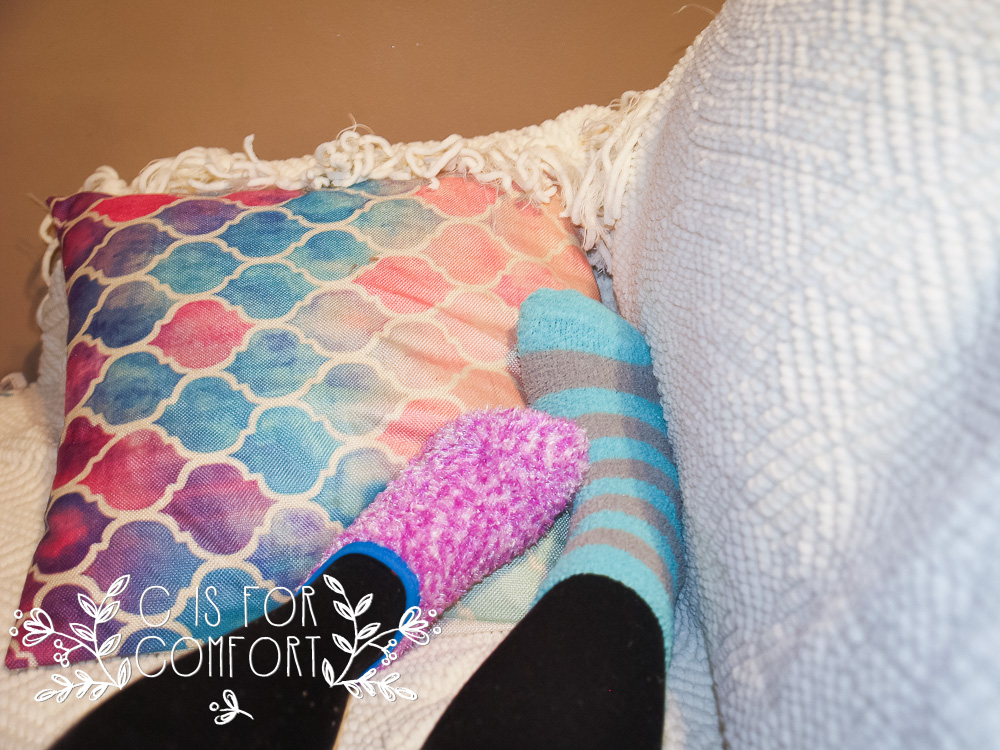 Previous Week:52 Project, Week 3: Silence
Next Week:52 Project, Week 5, Warmth
Main Page for 52 Project
Join us for the photography challenge! We'd love to see your images!
You can post your image on our Facebook page here: https://www.facebook.com/cisforcomfort/posts/1239856306099593
Or tag us on Instagram with #cisforcomfort52