52 Project, Week 16: Multiple
This multiple image has been something I have wanted to try for a long time.  Creating a double exposure effect of a person and trees has always held a strange appeal for me.  I've seen a lot of variations, but I wanted something that was unique and a bit different than what I had seen.
I feel that there is always something that is occupying our minds.  We are longing for that hope which our future holds, whether near or far.  We have little hopes and big hopes.  Dreams don't need to be rational to be longed for.  Simply holding on to an idea of something that brings us joy is how we continue to move forward each day.
My daughter always says, whenever we see a particularly beautiful, deep grove of trees, "I want to live there."  My sweet Cupcake has heard me mention dreamily often that I want to move up north and live in the woods.  Using her for this project was perfect.  She's dreaming of the deep woods.
I don't know when our dream of living in the woods will come true.  In my head, I have this beautiful image of paradise earth with trees that stretch on for miles.  Till that day comes, we'll happily enjoy camping up north and soaking in the fresh air of the many pines.
What is your vision of hope for the future?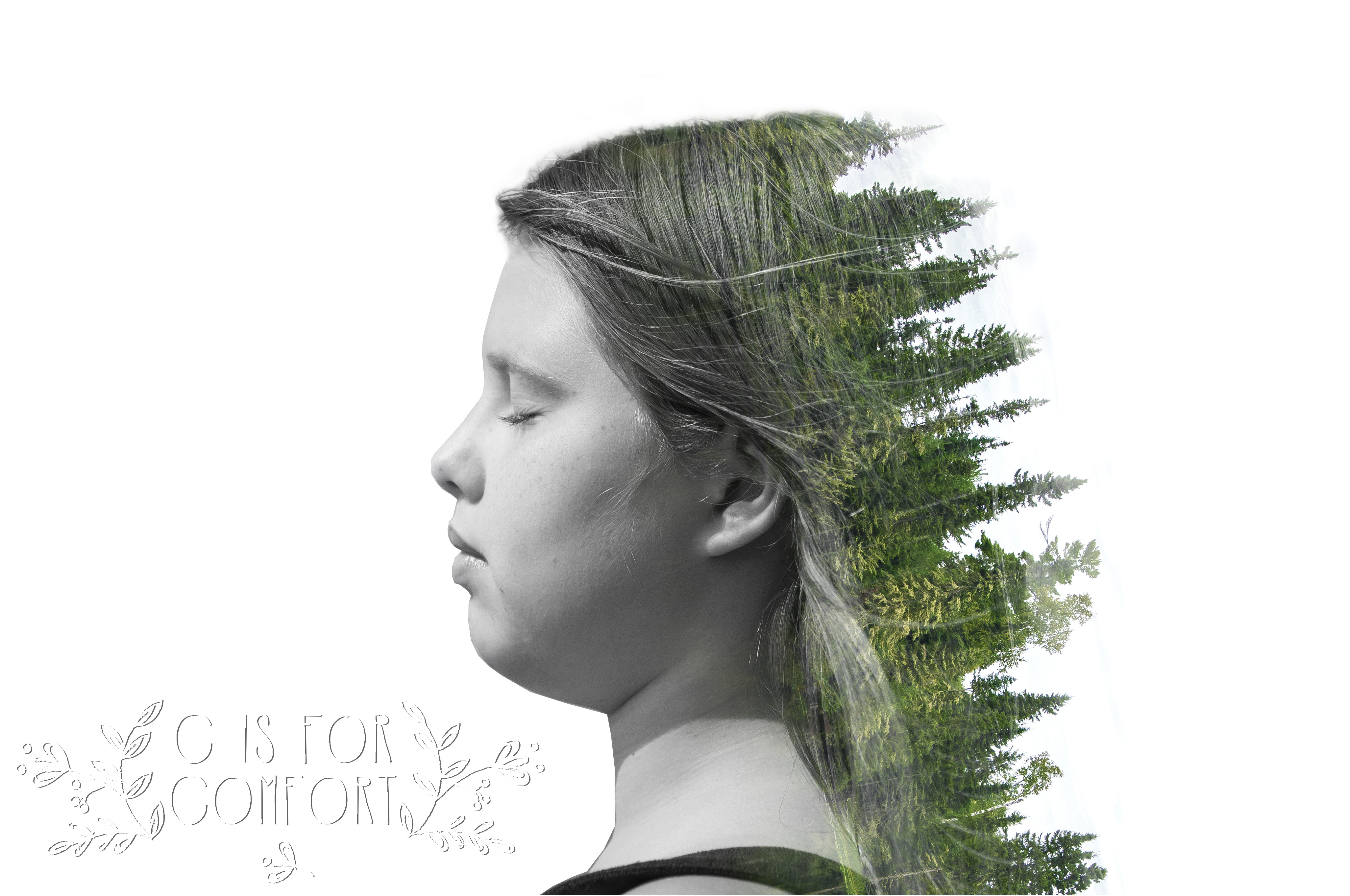 Previous Week: 52 Project, Week 15: Hobby
Next Week: 52 Project, Week 17: Light
Main Page for 52 Project