52 Project, Week 18: Spring Trees
The spring trees challenge was a lot of fun to photograph.  After choosing to photograph the same spot of trees for the winter, spring, summer and autumn challenge, I already knew where one of my locations was.  As my main image for the challenge, I'm choosing some beautiful crab apple blossoms.
I'm always amazed at how fast the trees turn green.  In what feels like a few days, the trees go from bare branches to tops full of leaves.  Catching that moment when the trees are softly budding with baby leaves is a race against time.  As soon as the surrounding hills took on a soft subtle green, I knew it was time to head out and start shooting.
All of the kids came with for this challenge.  It was a lovely, warm Sunday, with a scattered sprinkling of rain showers throughout the day.  After our meeting at the Kingdom Hall, we stopped by home to pick up our cameras.  We took the scenic route to the park and enjoyed the lovely views of our changing world.
Mr. Awesome and Cupcake chose to wait in the car, but Princess hopped out with Cat and me.  Princess is my little shadow, she follows me everywhere.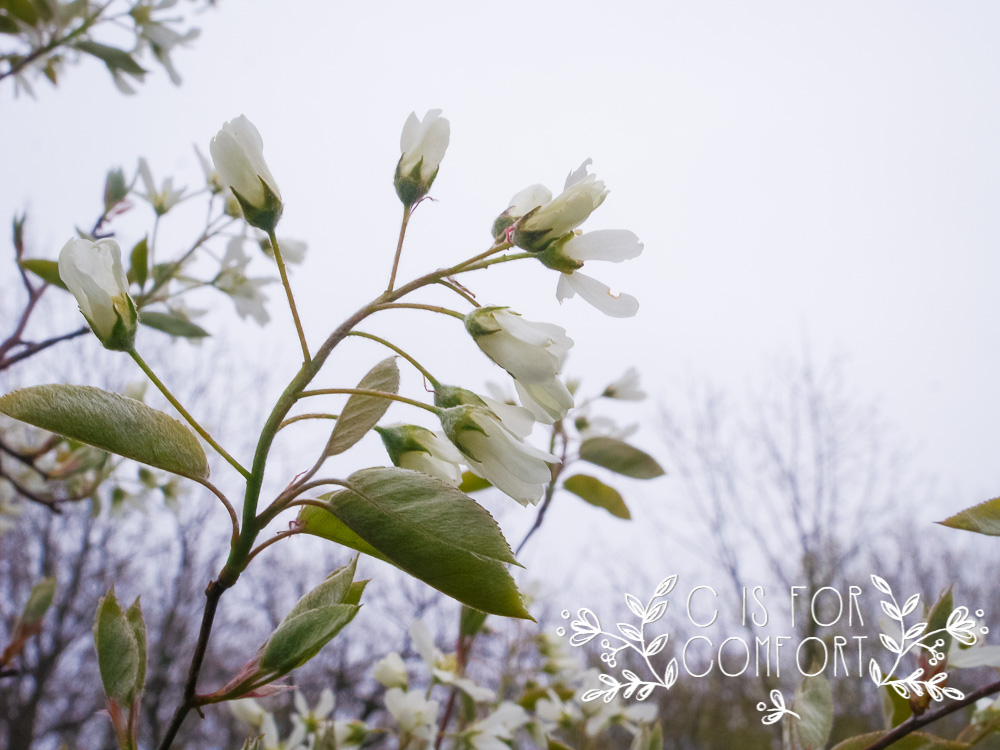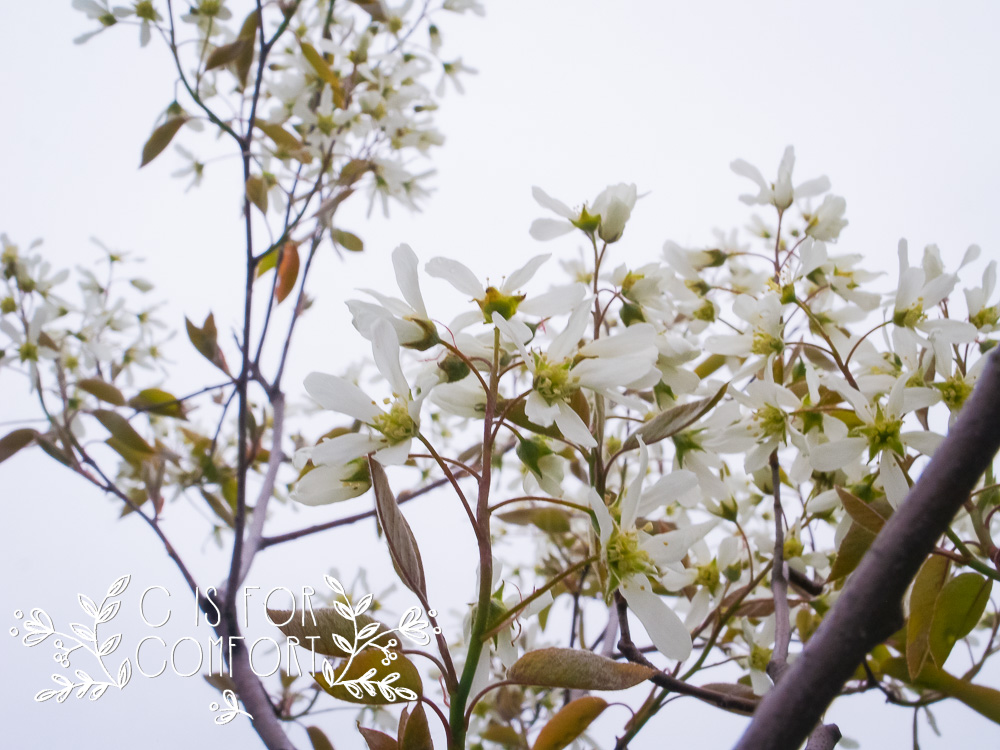 The following Sunday was a clear, warm, sunny day.  We met some friends at the park for a walk.  In just one week you could really see the difference in the trees.  In the picture of the children below, the kids are walking toward the back of the trees from the previous week.
On our walk, we saw a kayaker in the river.  We went down to our favorite spot where the children were able to wade and splash in the water.  It was a beautiful, spring day.
What is your favorite thing about spring?
Previous Week: 52 Project, Week 17: Light
Next Week: 52 Project, Week 19: Jewelry
Main Page for 52 Project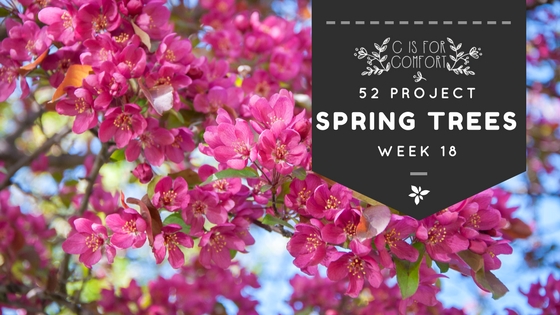 Join us for the photography challenge! We'd love to see your images!
You can post your image on our Facebook page here:  https://www.facebook.com/cisforcomfort/posts/1451661678252387
Or tag us on Instagram with #cisforcomfort52