52 Project, Week 7: Blankets
I was really looking forward to photographing blankets.  I love blankets.  I have a large variety of colors, textures, and sizes.  I knew exactly which colors I wanted and how I was going to photograph them.  I wanted a simple pile of blankets in one color.
I chose my cream blankets because cream is soothing and comforting.  It reminds me of vanilla, my favorite scent.  Cream goes well with every color.  I love the color combination of cream, brown and a bright color.  In my house, you'll find many shades of each.
Since it gets pretty cold in our house, we have blankets in almost every room.  They're great to snuggle under for a little extra warmth.  The kids love to make tents out of them.  I can remember making blanket forts as a child and listening to thunderstorms.  I always felt safe and happy in my little hideaway.
Both Nate and I still have our baby blankets.  They're very worn.   I have a feeling they'll be frayed and falling to pieces before long.  Every once and awhile we'll find one of the children curled up in them.  It makes me happy knowing they've served their purpose, and wrapped our children in a bit of our love and our parent's love.
Do you love blankets?  Share with us your favorite blanket!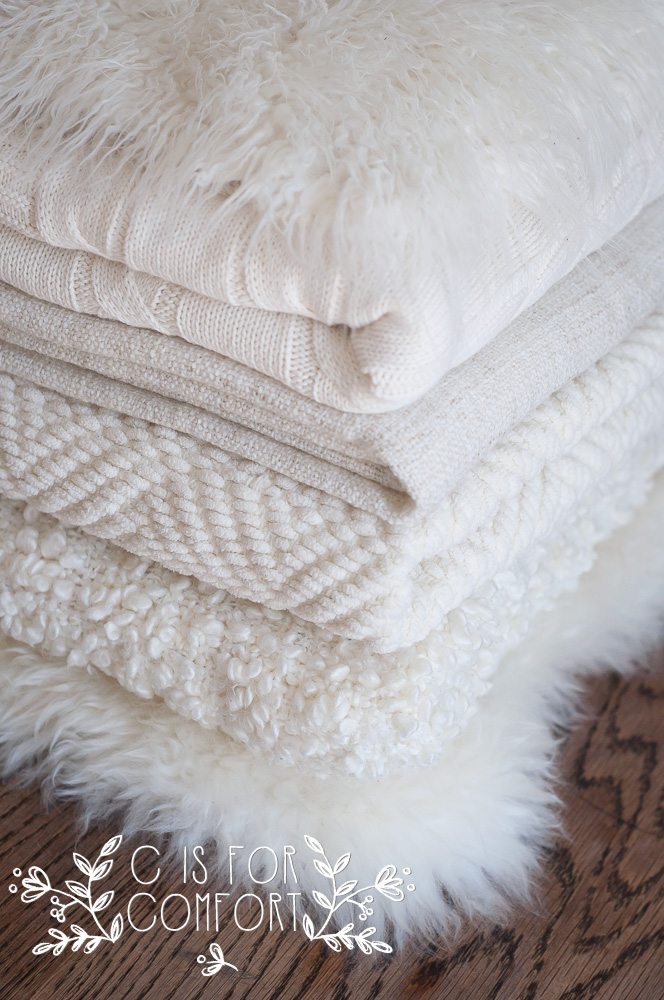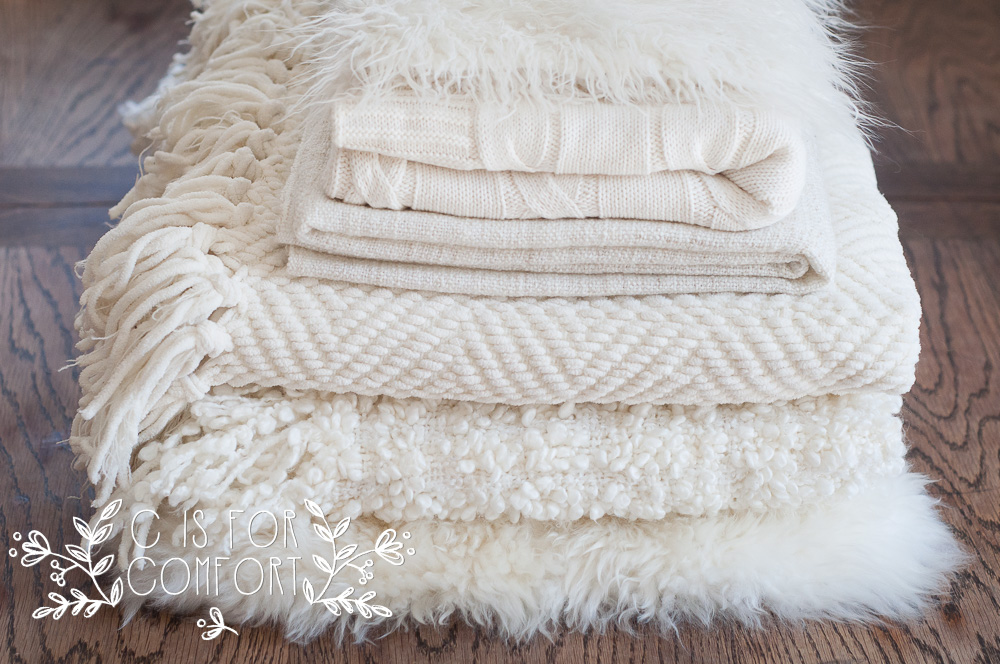 Previous Week:52 Project, Week 6: Hair
Next Week: 52 Project, Week 8: Winter Trees
Main Page for 52 Project