Guilt-Free Cookie Balls
I'm not sure that naming these "Cookie Balls" sums up how delicious and nutritious these little treats are.  Not only are they full of natural vitamins, minerals, protein, and fiber, they taste like something one should feel guilty over.  Thankfully, unlike classic cookies, these will leave you feeling full and satisfied, without the guilt.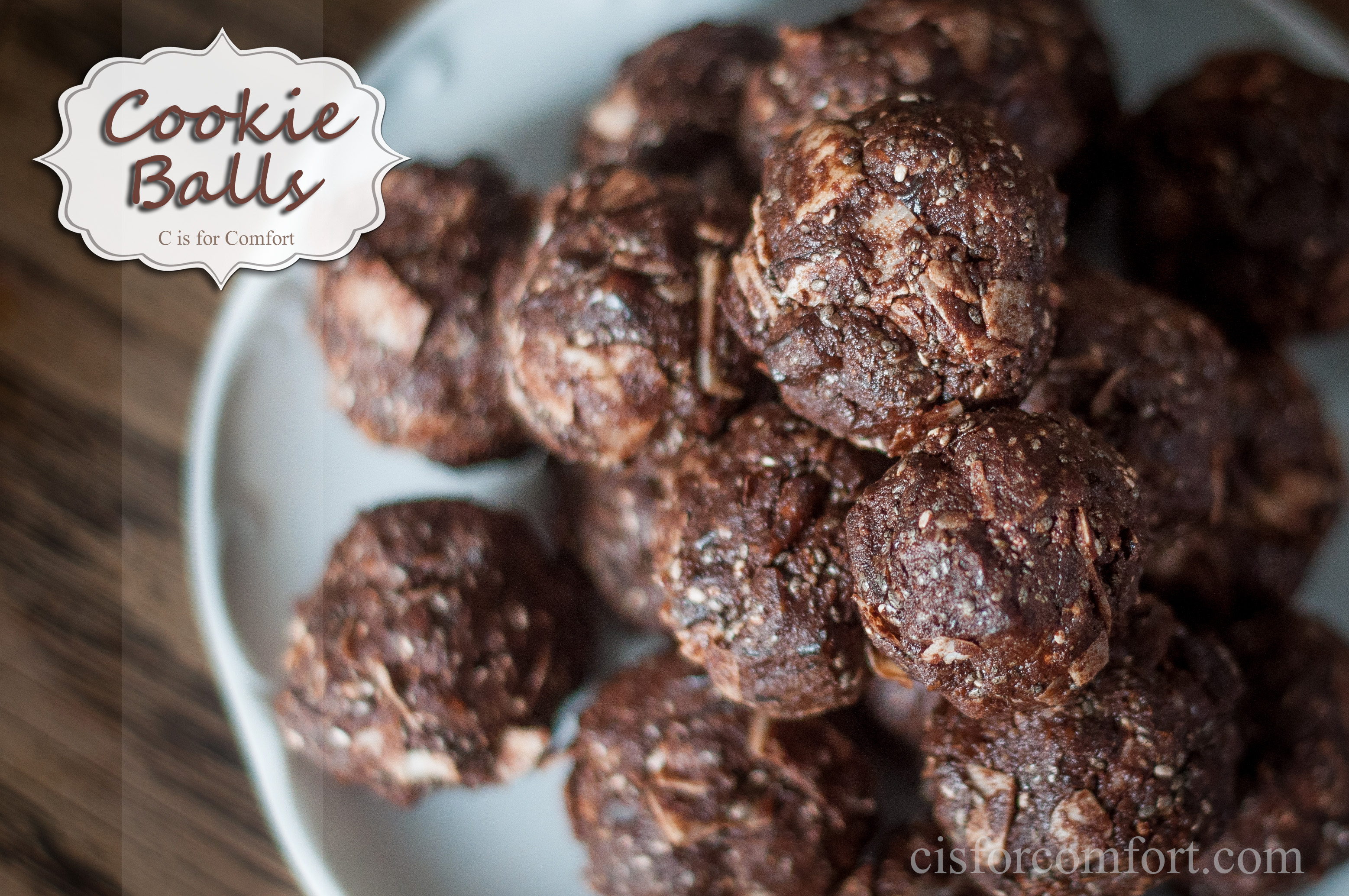 I discovered that these work wonders for morning sickness.  I had heard that protein can help lessen morning sickness.  So with my last pregnancy, I made a large batch of these and snacked on them whenever I started feeling nauseous.  It worked marvelously!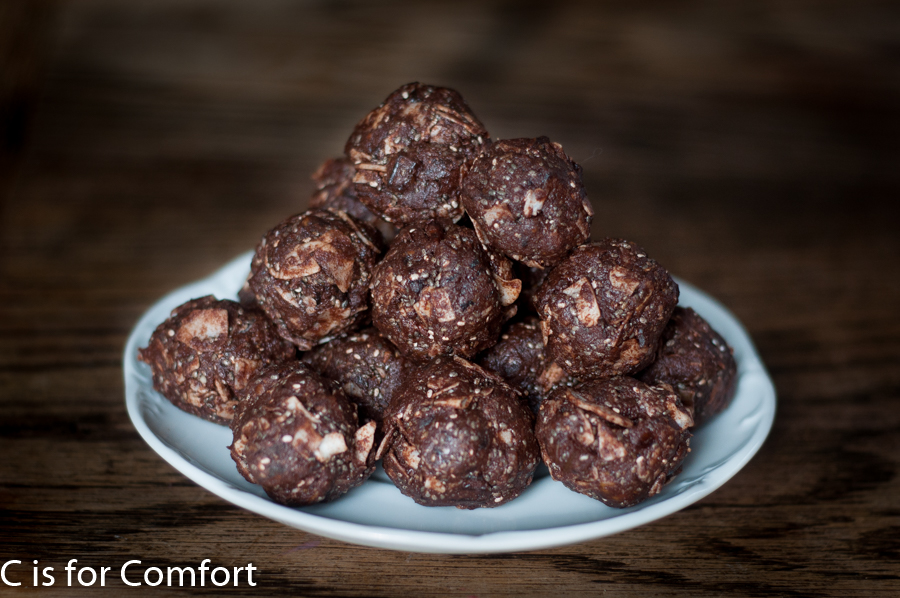 My kids love these.  When I make them, I have to hide some or they'll gobble them all up.  I make sure to set some aside for my youngest and myself so that we have something allergy-friendly to snack on while the non-allergy big kids have their snacks.
Cookie Balls
Makes 20-24 Cookie Balls
35-40 Chopped Dates
1/3 Cup Cocoa Powder
1 Cup Almond Meal
1/4 Cup Chia Seeds
1 TBSP Coconut Oil
2 TBSP Organic Grass-fed Butter
1/2 Cup Coconut Flakes
Mix all Ingredients, except coconut flakes, until well blended.  Add coconut flakes and mix until blended.  With your hands, take about a tablespoon or two, depending on how big you want them. and roll the mixture into balls.  I like mine to be bite-sized for less mess.  The smaller, the better, for little mouths.  I find they store well for at least a week.  They might last longer, but they are so good that they usually get eaten up before a few days have passed!